How to choose the right sleeping bag?
When choosing the right sleeping bag, there are some things to take into consideration. First of all, you should think about where you will use the sleeping bag? In what conditions? Whether you will sleep outside, in tent, or in some cottage? Whether you will carry the sleeping bag in backpack, or in car.
In the following article, we will discuss some main features and attributes, about which you should think, before buying new sleeping bag.
TEMPERATURE
Probably the most important attribute is the thermal dimensions of the sleeping bag. They are determining to what temperature is the sleeping bag suited. Whether you will sleep well or you will just survive in specific outside temperature. Most sleeping bag manufacturers are showing this temperature under the European norm EN 13537, in order to be comparable with other manufacturers. Each sleeping bag has three different temperature zones. High comfort, which is comfort temperature for ladies, low comfort, which is showing comfort temperature for men, and extreme temperature, which is showing in what temperature you would probably survive the night.
Please be aware that perception of the temperature is highly subjective and individual, depending on several factors like humidity and wind and also depending on actual physical condition of person sleeping in the sleeping bag.
So if you plan to sleep for example in cottage and only during summer season, comfort zone can be around 20 degree Celsius. On other hand, if you plan to sleep outside during winter, comfort temperature of the sleeping bag should be way under 0 degree.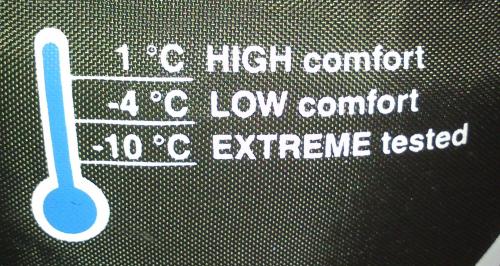 WEIGHT
Temperature dimensions of sleeping bag are effecting total weight of the sleeping bag. But when we plan to hike with fully packed backpack, sleeping bag should be as light as possible. Something under 2kg in winter and 1,5kg in summer should be manageable. On the other hand, when you plan to stay in camp, where you will come with car, the sleeping bag can be much more heavy.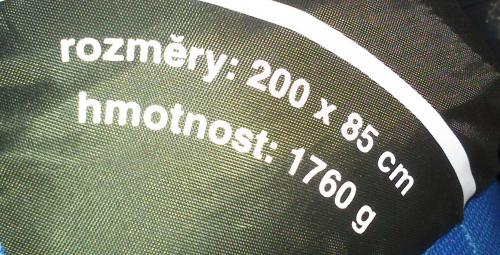 FILLING
Currently we offer three types of filling in sleeping bags.
Fleece
, or blanket style material, is warm, for good price, but rather heavy. Most popular filling is
synthetic fiber (hollow fiber)
, which there are many different kinds. Hollow fiber is lighter than fleece, but also more expensive. Third type of filling is
down
, which is extremely light, really warm, but the most expensive option.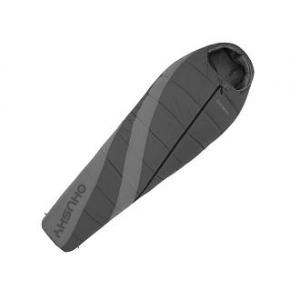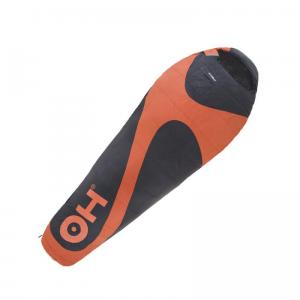 OTHER PARAMETERS
One of the other parameters, which take into consideration, is the height of the person. In other words, for what height is the sleeping bag suited. There are some shorter options not only for ladies, and also longer versions for tall people. Another parameters, which can be important for some campers is size of the backed sleeping bag, possibility to join two sleeping bags to create one, shape of the sleeping bag, compression package, standard accessories, etc.
At the end, when choosing the right sleeping bag, we can "play" with 3 main dimensions which are limiting each other.
1. Suited temperature
2. Filling
3. Price
By combining these three, you should come with the best solution for your sleeping bag. If not, hopefully this article can at least help you to move towards best sleeping solution.